Latest News
Aug 15, 2021
Blog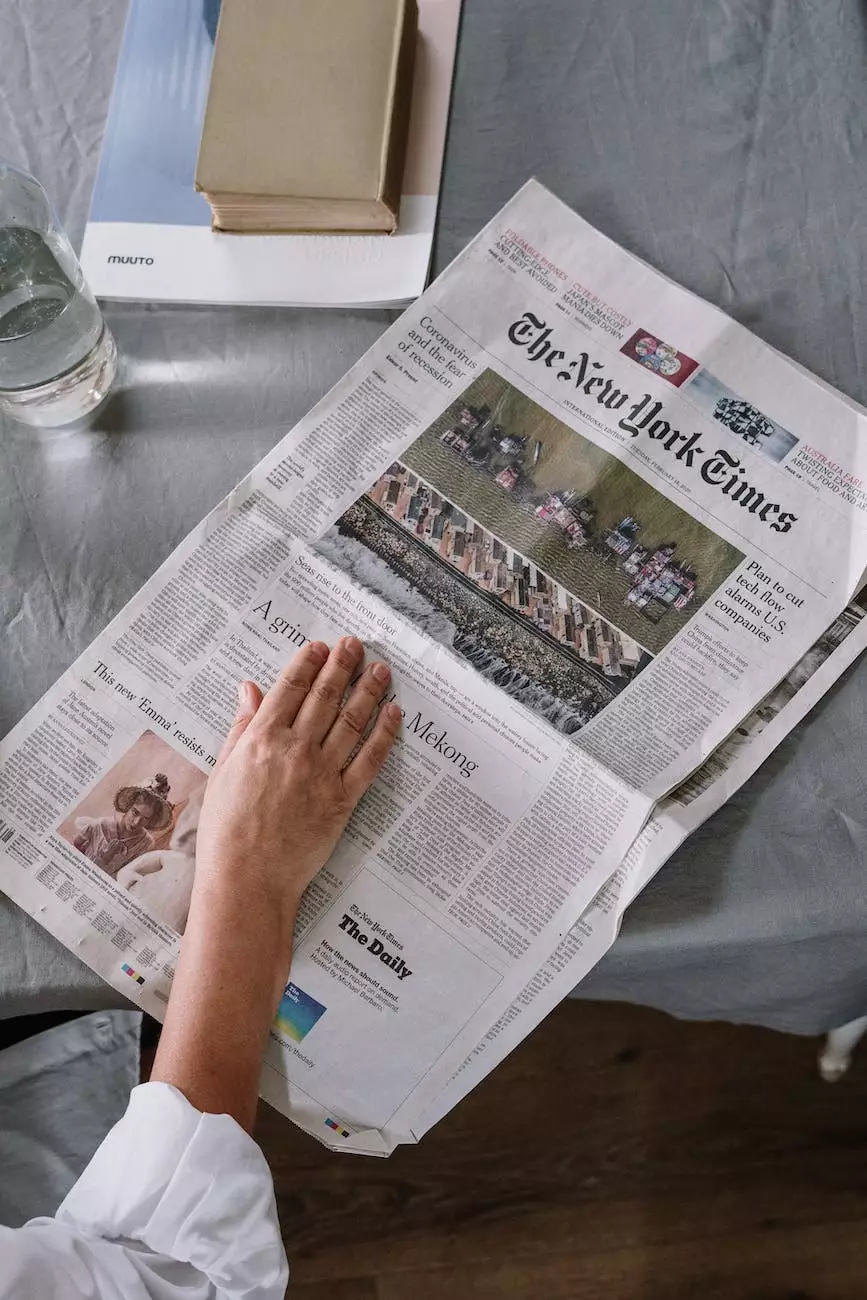 Introduction
Welcome to Reflection Living's Latest News page! Here, we share valuable insights, updates, and resources related to elderly care, assisted living, and memory care. Our commitment is to provide high-quality content that empowers individuals and families in making informed decisions regarding the well-being of their loved ones.
Staying Updated for Quality Care
One of the key aspects of providing exceptional care is staying informed about the latest developments and best practices in the industry. At Reflection Living, we believe in continuous learning and improvement.
Through our Latest News section, we aim to keep you updated with the most relevant and accurate information available. We cover a wide range of topics that include but are not limited to:
1. Elderly Care
Our team of experts is well-versed in all aspects of elderly care. We provide comprehensive articles and resources for topics such as nutrition, physical exercises, mental stimulation, and emotional well-being. We believe in promoting independence, dignity, and a high quality of life for every elderly individual.
2. Assisted Living
Assisted living can greatly enhance the lives of seniors who require some additional support with daily activities. Our Latest News section covers various aspects of assisted living, including assisted living facilities, personalized care plans, social engagement, and the importance of creating a warm and nurturing environment for our residents.
3. Memory Care
We understand the unique needs of individuals living with memory-related conditions such as Alzheimer's disease or dementia. Our team specializes in memory care, and we share detailed insights on memory care techniques, cognitive exercises, specialized programs, and how we create a safe and stimulating environment for our residents.
Comprehensive Resources for Informed Decisions
We believe that making informed decisions is crucial when it comes to the well-being and happiness of your loved ones. Our Latest News page offers a wealth of comprehensive resources to guide you in making the right choices for your family.
1. In-Depth Guides
Our team of experienced professionals has created in-depth guides that cover various topics related to elderly care, assisted living, and memory care. These guides provide detailed information, tips, and insights to help you navigate through the important decision-making process.
2. Expert Interviews
Reflection Living collaborates with renowned experts in the field of senior care to bring you exclusive interviews. Gain valuable knowledge and learn from the expertise of professionals who have dedicated their lives to enhancing the lives of older adults.
3. Stay Connected Through Newsletters
To ensure you never miss an update, we offer a newsletter subscription where we deliver the latest news and resources directly to your inbox. Stay connected, stay informed, and make well-informed decisions for your loved ones.
Conclusion
At Reflection Living, we are committed to supporting you every step of the way on your journey to providing the best possible care for your elderly loved ones. Our Latest News page is designed to empower and inform, providing you with the tools and knowledge to make the right decisions for your family's well-being.
Stay tuned for regular updates, articles, and valuable resources as we aim to enrich your understanding and improve the lives of seniors in our community. Together, let's create a brighter future for aging individuals.