Retirement Living at Reflection Living
Nov 25, 2020
Senior Living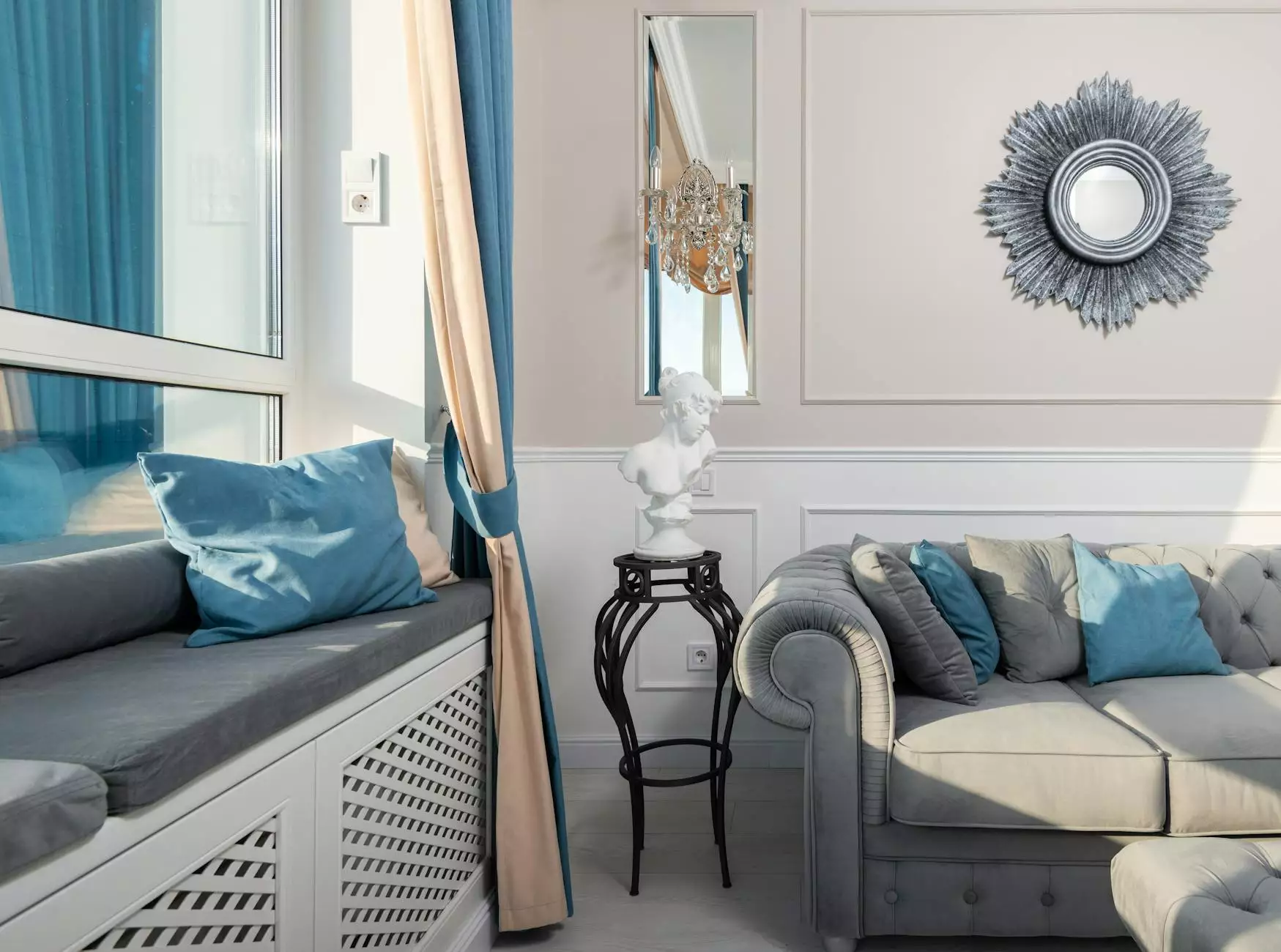 Introduction
Welcome to Reflection Living, where we offer exceptional retirement living options for seniors seeking an enriching and comfortable lifestyle. We understand the importance of finding the perfect retirement community that caters to your needs, preferences, and desires. With our luxurious facilities and compassionate care, we provide an unparalleled living experience for seniors in search of tranquility, security, and fulfillment.
Why Choose Reflection Living for Retirement?
At Reflection Living, we strive to create an environment that promotes overall well-being, independence, and community engagement for our residents. Here are some compelling reasons to choose us for your retirement living needs:
Luxurious Facilities
Our retirement communities are thoughtfully designed to offer the utmost comfort and convenience. From spacious private apartments to beautiful communal areas, we ensure a luxurious living experience for all our residents. Our facilities include well-maintained gardens, fitness centers, swimming pools, libraries, and social gathering spaces, allowing you to enjoy a wide range of activities within the community.
Compassionate and Trained Staff
Our dedicated team of caregivers, nurses, and support staff are committed to providing compassionate care and assistance to our residents. We understand the unique needs and challenges that come with aging, and our professionally trained staff are equipped to offer the highest level of care, ensuring your well-being and security at all times.
Personalized Care Plans
At Reflection Living, we prioritize individualized care. We work closely with each resident, their families, and healthcare providers to develop personalized care plans that address specific needs and preferences. Whether you require assistance with daily activities, medication management, or specialized care for medical conditions such as Alzheimer's or dementia, our tailored care plans ensure you receive the support you need.
Engaging Social Activities
We believe that a fulfilling retirement is not only about comfort and care but also about fostering social connections and pursuing passions. Our retirement communities offer a wide range of social activities, including group outings, clubs, fitness classes, educational programs, and cultural events, allowing you to engage with like-minded individuals and make meaningful connections.
Types of Retirement Living Options
At Reflection Living, we offer various retirement living options to cater to the diverse needs and preferences of our residents:
Independent Living
Our independent living communities are perfect for active seniors who desire a maintenance-free lifestyle. Enjoy the freedom to socialize, explore new hobbies, and participate in community activities, all while having the peace of mind that comes with 24/7 security and emergency response systems.
Assisted Living
Assisted living at Reflection Living provides personalized care and support tailored to individual needs. Our compassionate staff are available around the clock to assist with daily activities, medication management, and offer support whenever required, ensuring a comfortable and safe living environment.
Memory Care
For seniors facing memory-related challenges, our memory care programs provide specialized care and support. Our dedicated caregivers create a nurturing and engaging environment that promotes cognitive skills, memory retention, and overall well-being for those with Alzheimer's or other forms of dementia.
Respite Care
If you or your loved one require short-term care and support, Reflection Living offers respite care services. Our respite care provides temporary relief to family caregivers while ensuring your loved one receives the utmost care and attention in a warm and welcoming environment.
Choosing the Perfect Retirement Community
When embarking on the search for the perfect retirement community, several factors should be considered. Here are some essential aspects to evaluate:
Location
Consider the location and proximity to amenities such as medical facilities, shopping centers, parks, and cultural attractions. Reflection Living boasts convenient locations that offer easy access to essential services and recreational opportunities, allowing you to enjoy a vibrant and well-connected lifestyle.
Amenities
Make a list of amenities and services that matter most to you. Whether it's a well-equipped fitness center, an on-site restaurant, or transportation services, Reflection Living ensures a diverse range of amenities tailored to enhance your retirement living experience.
Cost and Affordability
Understanding the financial aspect is crucial. Reflection Living offers transparent pricing options, ensuring you have a clear understanding of the costs associated with various retirement living options. Our goal is to provide exceptional value and affordability without compromising on quality care.
Staff Expertise
The expertise and qualifications of the staff are paramount. Reflection Living is proud to have a team of highly trained professionals who bring a wealth of experience and a passion for senior care. We prioritize recruiting and retaining exceptional individuals who are dedicated to ensuring the well-being and happiness of our residents.
Contact Us for Your Retirement Living Journey
If you are ready to embark on a fulfilling retirement living journey, Reflection Living is here to guide you every step of the way. Contact us today to schedule a tour and discover firsthand the exceptional lifestyle and care we offer. We look forward to welcoming you into our vibrant retirement communities.