Reflection Living: Windsor Pointe Let's Eat
Nov 26, 2017
Senior Living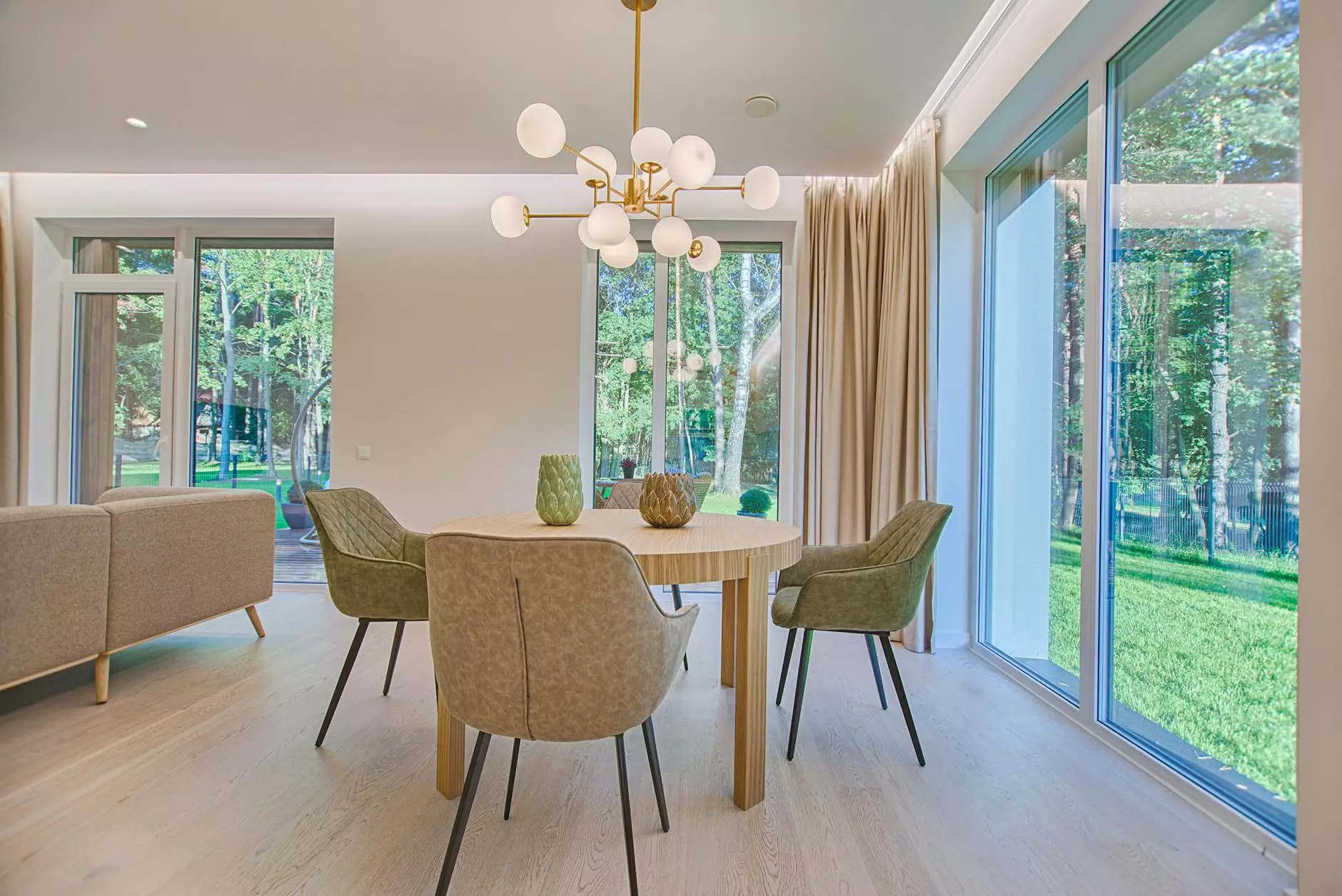 Welcome to Windsor Pointe - a culinary haven situated within Reflection Living. Prepare to embark on a gastronomic journey that will tantalize your taste buds and leave you craving for more. Our esteemed restaurant, Windsor Pointe, combines exquisite flavors, opulent ambiance, and impeccable service to offer an unparalleled dining experience.
Unforgettable Culinary Delights
At Windsor Pointe, we take pride in presenting a menu that showcases the finest ingredients and expert culinary artistry. Our dedicated team of chefs meticulously prepares each dish to perfection, ensuring that each bite is a harmonious celebration of flavors.
From succulent seafood creations to perfectly seared steaks, our menu boasts an array of options that cater to diverse preferences. Indulge in our signature dishes, crafted with passion and finesse, or explore our seasonal specials that showcase the freshest produce available.
Luxurious Ambiance
Step into the world of refined elegance as you enter Windsor Pointe. The sophisticated decor, complemented by soft lighting and tasteful furnishings, sets the stage for an extraordinary dining experience. Whether you are seeking a romantic dinner for two or a celebratory gathering with friends and family, our restaurant provides the perfect backdrop.
Our attentive staff ensures that every detail is taken care of, allowing you to relax and relish the moment. Immerse yourself in the warm ambiance and lose yourself in the flavors that dance on your palate.
Unparalleled Service
At Reflection Living, we believe that exceptional service is the cornerstone of a memorable dining experience. Our highly trained and friendly staff go above and beyond to ensure that your every need is met. Whether you require assistance in navigating the menu or have specific dietary preferences, our team is dedicated to accommodating your requests.
From the moment you step through our doors, you will be treated with the utmost care and attention. Allow us to guide you through a culinary adventure that will exceed your expectations.
Experience a Feast for the Senses
Indulge in the symphony of flavors that awaits you at Windsor Pointe. Immerse yourself in the aromas of carefully crafted dishes, prepared with love and artistic flair. Each plate is presented as a work of art, appealing not only to your taste buds but also to your visual senses.
Pair your meal with a selection from our extensive wine list, curated to complement our culinary offerings. From acclaimed international labels to hidden gems, our sommelier is ready to guide you towards the perfect pairing.
Visit Windsor Pointe Today
Escape into a world of culinary excellence at Windsor Pointe, located within Reflection Living. Book your table today to embark on an unforgettable journey of flavors, luxury, and impeccable service. Allow us to take you on a gastronomic adventure that will tantalize your senses and create lasting memories.
Experience fine dining redefined - Windsor Pointe awaits you.