Signs Your Parents May Be Ready for Assisted Living
Oct 1, 2019
Senior Living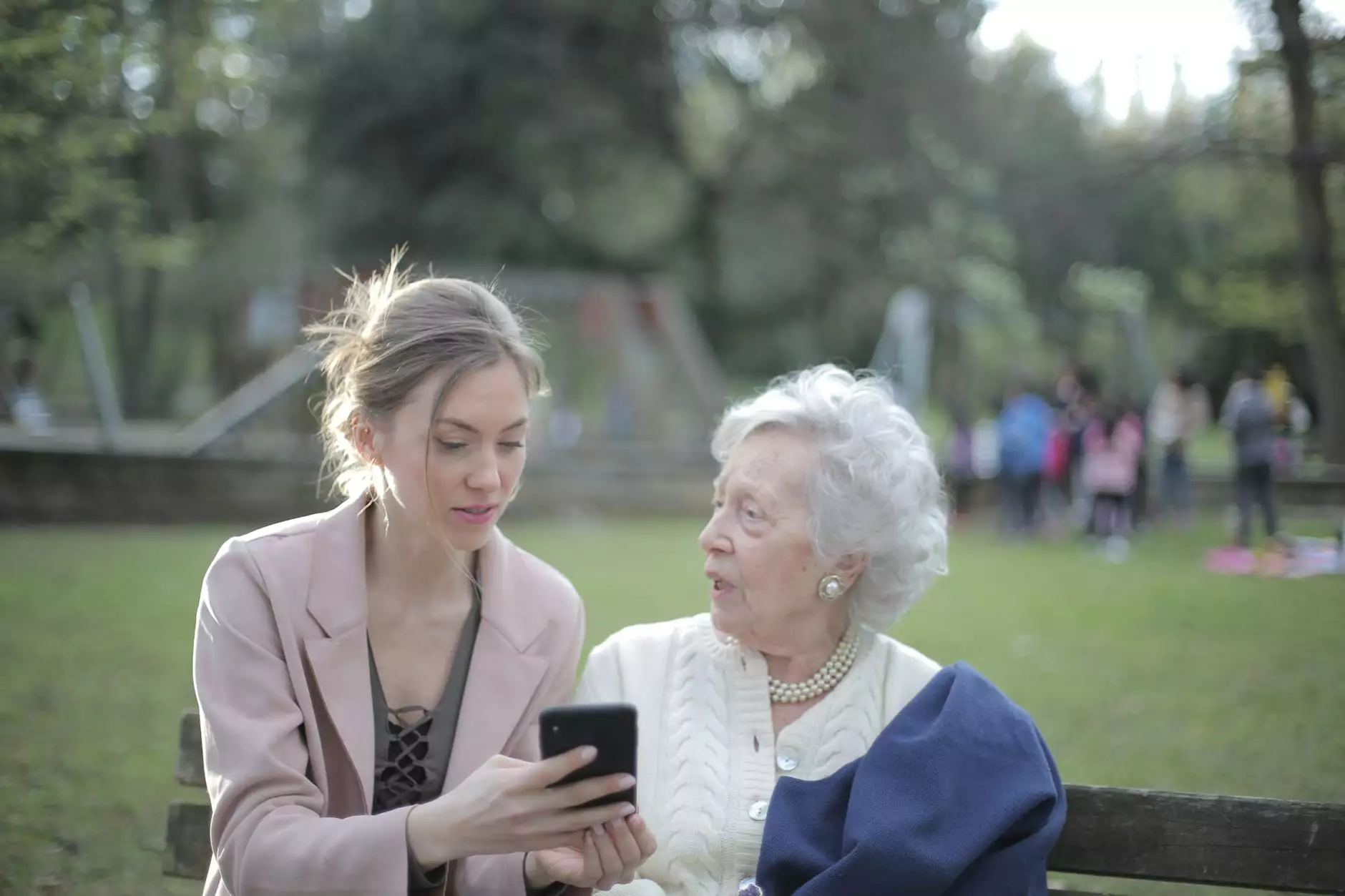 Introduction
Welcome to Reflection Living - a trusted provider of independent, assisted living, and memory care communities. We understand that deciding when it's time for your parents to transition into an assisted living community can be challenging. That's why we've compiled a list of 12 signs that indicate it may be the right time for your loved ones to consider the benefits of an assisted living or memory care community.
1. Declining Physical Health
As your parents age, their physical health may start to decline. Look out for signs such as difficulty with mobility, frequent falls, or an increase in chronic conditions that may require regular medical monitoring. Assisted living communities provide around-the-clock care, ensuring their safety and well-being.
2. Memory Loss and Cognitive Decline
If your parents are experiencing memory loss or cognitive decline, it could be a sign that they need the specialized care provided by memory care communities. These communities offer tailored programs and support for individuals with Alzheimer's or other forms of dementia.
3. Social Isolation
Isolation and loneliness can have a negative impact on your parents' mental health. If they are spending increasing amounts of time alone, avoiding social interactions, or have few opportunities for social engagement, an assisted living community can provide a vibrant and supportive environment, fostering social connections and reducing feelings of isolation.
4. Inability to Manage Daily Activities
Difficulty with activities of daily living, such as cooking, bathing, dressing, or housekeeping, can indicate that your parents would benefit from the assistance and support available in an assisted living community. These communities offer personalized care plans to ensure that all essential needs are met.
5. Medication Mismanagement
If your parents are struggling to remember when and how to take their medications, it may be time to consider assisted living. Trained professionals in these communities can provide medication management services, ensuring the proper administration of medications and reducing the risk of medication errors.
6. Lack of Home Maintenance
Are you noticing that your parents' home is no longer well-maintained? If tasks like yard work, cleaning, and home repairs are becoming too difficult or are being neglected, an assisted living community can provide a more manageable living environment where maintenance responsibilities are taken care of.
7. Unhealthy or Inadequate Nutrition
Poor nutrition can greatly impact your parents' overall health and well-being. If they are having difficulty planning and preparing nutritious meals or not eating well, assisted living communities offer balanced meals and snacks prepared by professional chefs, ensuring they receive the nutrition they need.
8. Increased Forgetfulness and Disorientation
Do your parents frequently forget important appointments or become disoriented in familiar surroundings? Memory care communities are specifically designed to provide a safe and supportive environment for individuals experiencing memory-related challenges.
9. Limited Transportation Options
If your parents are no longer able to drive or have limited access to transportation, it can impact their ability to attend medical appointments, social events, or even go grocery shopping. Assisted living communities often provide transportation services to ensure residents can maintain an active and fulfilling lifestyle.
10. Caregiver Burnout
If you or other family members are feeling overwhelmed by the responsibilities of caregiving and struggling to provide the level of care your parents need, it may be time to consider assisted living. By transitioning to an assisted living community, you can ensure that your parents' needs are met by a dedicated team of professionals.
11. Wandering or Elopement
If your parents have started to wander or exhibit signs of elopement due to cognitive decline, it's vital to prioritize their safety. Memory care communities have secure and monitored environments, minimizing the risk of wandering and ensuring their well-being.
12. Peace of Mind for You and Your Loved Ones
Choosing an assisted living or memory care community provides peace of mind for both you and your loved ones. Knowing that they are in a secure and supportive environment, receiving the care they need, allows you to focus on maintaining a meaningful relationship and enjoying quality time together.
Conclusion
Recognizing the signs that your parents may be ready for assisted living or memory care is an important step in ensuring their well-being and quality of life. At Reflection Living, we are committed to providing compassionate and personalized care to support your loved ones in this new chapter. Contact us today to learn more about our assisted living and memory care communities.