St. Anthony's Chapel - A Haven of Serenity and Spiritual Connection
Dec 2, 2020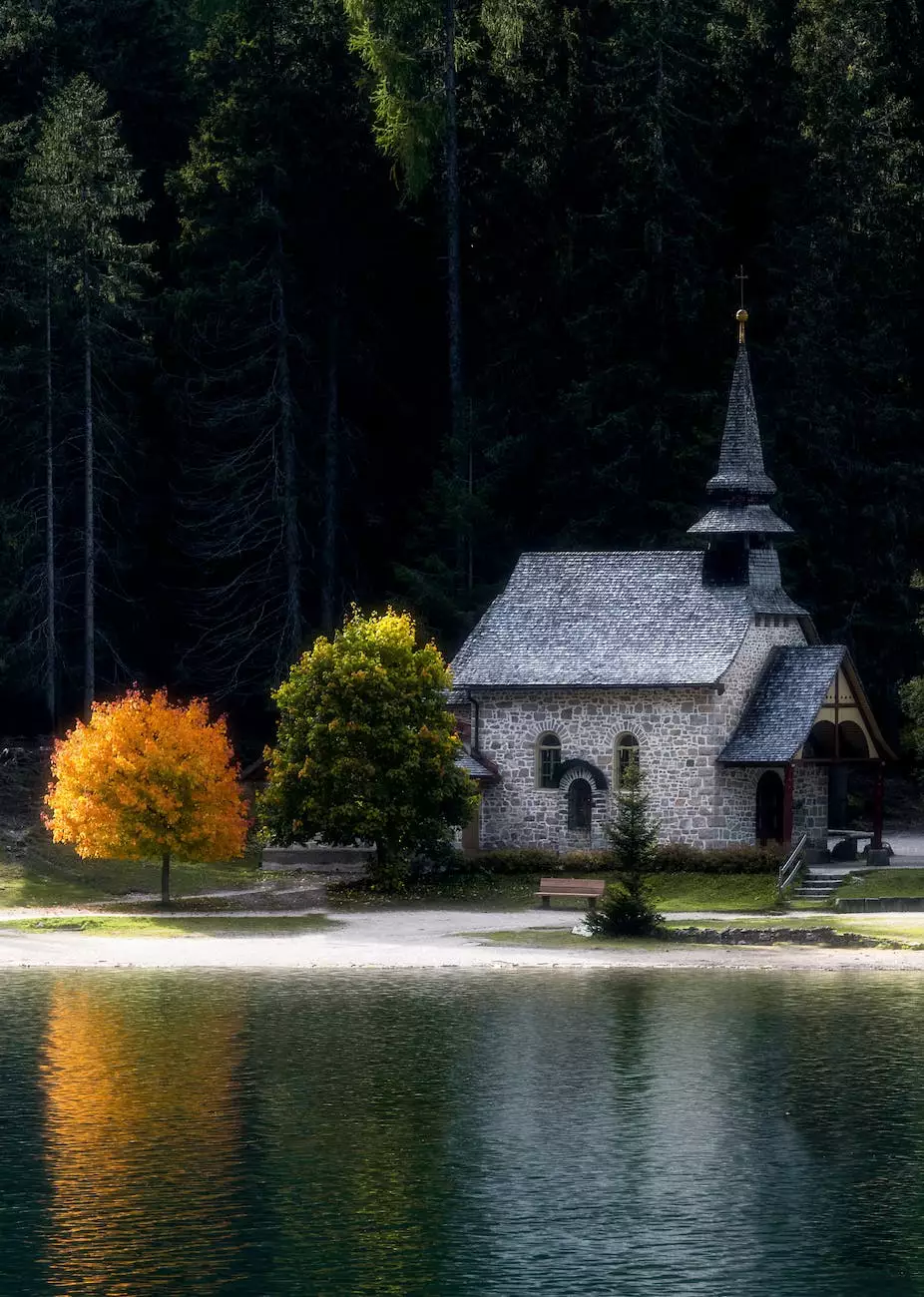 Welcome to St. Anthony's Chapel at Reflection Living, where spiritual nourishment and tranquility are seamlessly integrated into our senior living community. Nestled within the heart of our stunning facility, St. Anthony's Chapel offers a serene space for residents and their loved ones to find solace, connect with their faith, and experience moments of deep reflection.
An Oasis of Peace and Contemplation
Step into our chapel, where you'll be enveloped by a calm atmosphere, designed to inspire peacefulness and introspection. Our expertly designed architectural elements, soft lighting, and elegant interior create an inviting sanctuary, welcoming individuals of all faiths to seek solace.
Exceptional Features and Amenities
St. Anthony's Chapel boasts a host of exceptional features and amenities tailored to provide a nourishing spiritual experience:
1. Beautifully Crafted Sacred Space
Our chapel's exquisite craftsmanship captures the essence of timeless beauty, creating an ambiance that encourages contemplation and peace. The careful selection of materials, intricate stained glass windows, and harmonious colors all contribute to an environment that fosters spiritual connection.
2. Thoughtfully Curated Ambiance
Every detail in St. Anthony's Chapel has been purposefully chosen to promote a sense of tranquility. From the gentle, soothing music that permeates the air to the comfortable seating arrangements, we have meticulously curated an ambiance that fosters inner peace and reflection.
3. Welcoming Interfaith Space
At Reflection Living, we embrace diversity and respect various religious traditions. St. Anthony's Chapel is designed to be inclusive, providing a warm and inviting space for individuals of all faiths to come together, share in moments of spirituality, and find solace in their beliefs.
4. Regular Spiritual Programs and Services
Our commitment to holistic well-being extends to offering regular spiritual programs and services within St. Anthony's Chapel. From interfaith prayer services to meditation sessions guided by knowledgeable spiritual leaders, residents can participate in meaningful experiences that align with their personal beliefs and practices.
5. Connection to Local Faith Communities
Reflection Living understands the importance of fostering connections with local faith communities. We actively engage with nearby religious organizations to facilitate meaningful partnerships, ensuring residents have opportunities to engage in community events and maintain their spiritual ties.
A Place of Healing and Connection
St. Anthony's Chapel goes beyond providing a physical space for prayer and reflection. It serves as a place of healing, connecting residents to their inner selves, their fellow community members, and a greater sense of purpose.
Discover the St. Anthony's Difference
Reflection Living is proud to offer St. Anthony's Chapel as a distinctive feature of our senior living community. We firmly believe that fostering spiritual well-being alongside physical and emotional health is vital to creating a holistic environment where residents can thrive.
Experience the transformative power of St. Anthony's Chapel - a sanctuary brimming with serenity, solace, and spiritual growth - and embark on an extraordinary journey of self-discovery within Reflection Living. We invite you to visit our community and witness the St. Anthony's difference firsthand.
Embrace spirituality, find inner peace, and live a fulfilling life at Reflection Living's St. Anthony's Chapel.