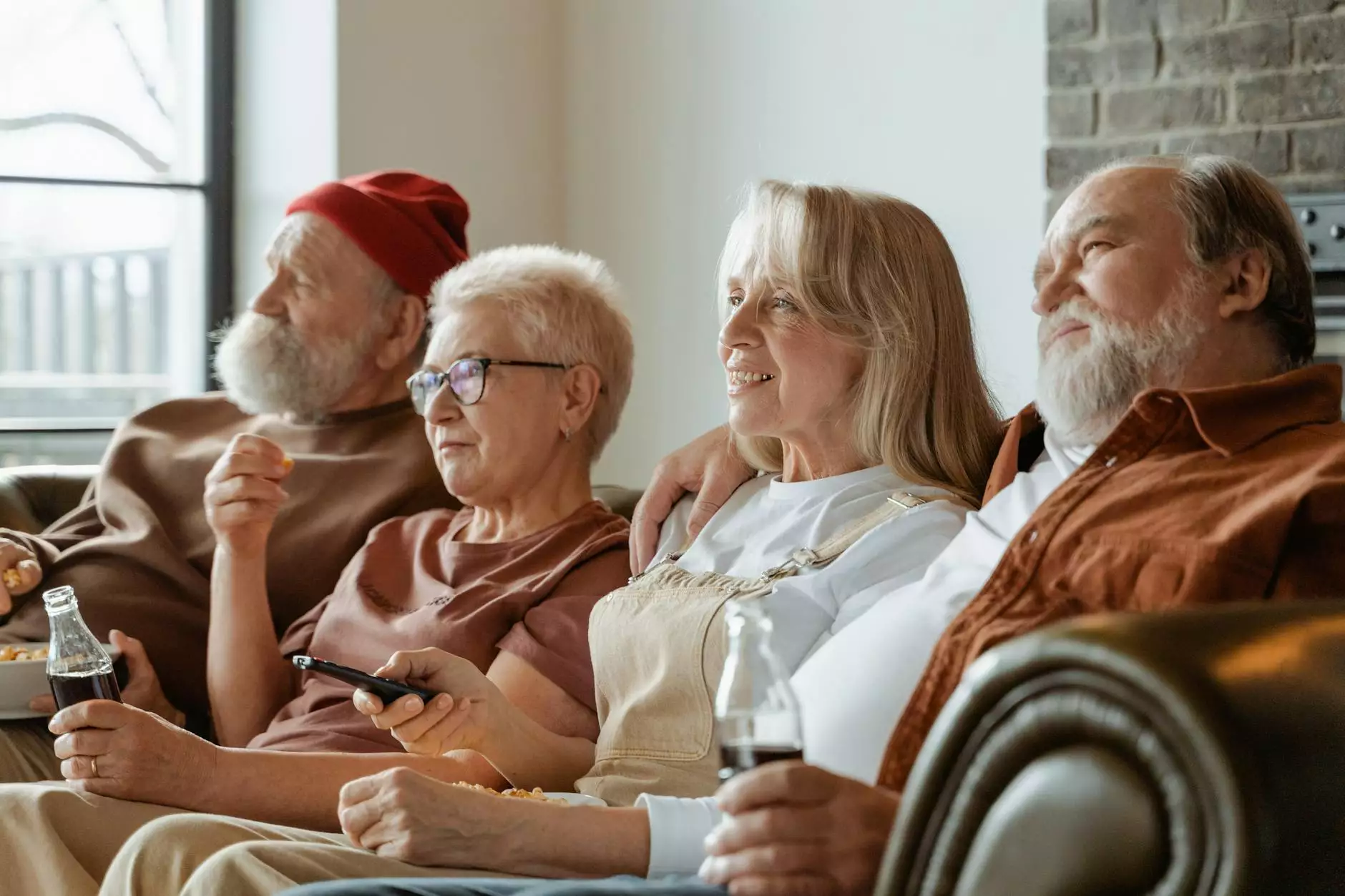 Welcome to Reflection Living, the premier provider of senior housing in Kansas City. Our mission is to create a warm and welcoming environment where your loved ones can experience exceptional care, comfort, and companionship. With our luxurious facilities and personalized approach, we strive to enhance the quality of life for seniors in our community.
Why Choose Reflection Living?
At Reflection Living, we understand that finding the perfect senior housing option is a critical decision. With a dedicated team of caregivers who prioritize the well-being and happiness of our residents, we offer a range of amenities and services that set us apart:
1. Luxurious Facilities
Our state-of-the-art facilities are designed to provide a comfortable and enriching environment for our residents. From beautifully appointed private rooms to spacious common areas and scenic outdoor spaces, we prioritize both safety and aesthetics.
2. Personalized Care Plans
Every individual has unique needs, and our experienced team works closely with residents and their families to create personalized care plans. We provide assistance with daily activities, medication management, and any other support required to ensure a high quality of life.
3. Engaging Activities and Socialization
We believe in promoting an active and vibrant lifestyle for our residents. Our community offers a wide range of activities and social events to keep individuals engaged, whether it's participating in fitness classes, arts and crafts, or enjoying outings to local attractions.
4. Highly Trained and Compassionate Staff
Our compassionate staff members undergo rigorous training to provide the highest level of care and support. They are dedicated to building meaningful relationships with residents, fostering a sense of belonging and security.
Senior Housing Tailored to Your Needs
We understand that each individual has unique requirements and preferences. As such, we offer a variety of senior housing options to cater to different needs:
Independent Living
For seniors who value their independence but desire the convenience of community living, our independent living options are ideal. Residents can enjoy a maintenance-free lifestyle with access to a range of amenities and services.
Assisted Living
If your loved one requires assistance with daily activities, our assisted living facilities provide the support they need while promoting independence and personal choice. Our trained staff is available 24/7 to offer compassionate care and assistance as required.
Memory Care
We offer specialized memory care services for individuals living with Alzheimer's or other forms of dementia. Our secure and nurturing environment is specifically designed to ensure the safety and well-being of residents while promoting cognitive engagement.
Respite Care
For families who need temporary caregiving solutions, our respite care services offer a short-term stay for seniors. This allows family caregivers to take a break or tend to other responsibilities while ensuring their loved ones receive exceptional care and attention.
Experience the Reflection Living Difference
Choosing the right senior housing option is crucial for the well-being and happiness of your loved ones. Reflection Living is committed to providing top-notch care and unparalleled amenities in our Kansas City locations. Contact us today to learn more and schedule a visit to one of our facilities.
Contact Information:
Phone: (123) 456-7890
Email: [email protected]
Address: 123 Main Street, Kansas City, MO 12345
Tags: Senior Housing Kansas City
This page provides comprehensive information on senior housing options available in Kansas City. Reflection Living offers luxurious facilities, personalized care plans, engaging activities, and compassionate staff to ensure a fulfilling lifestyle for your loved ones. Experience the Reflection Living difference today!