Frequently Asked Questions
Feb 20, 2022
FAQ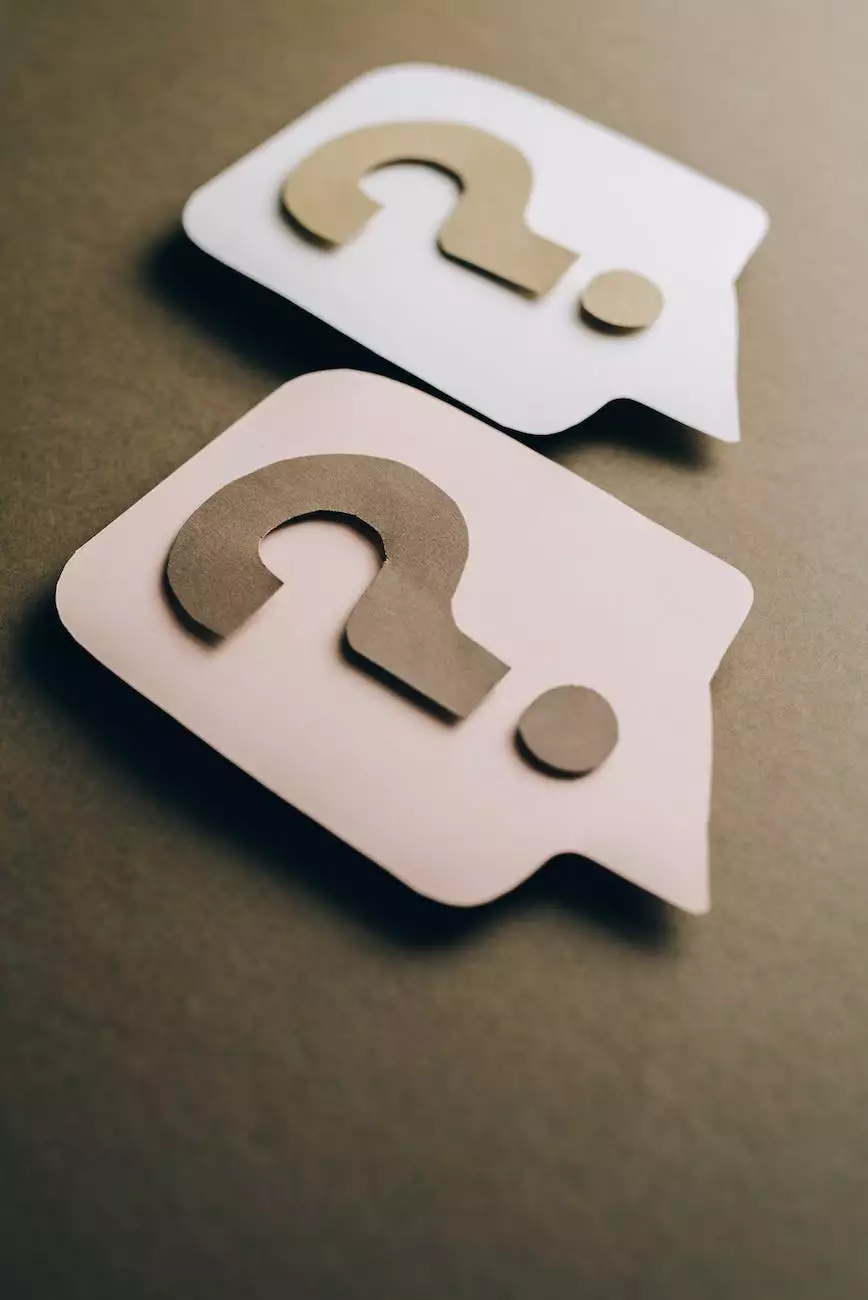 General Questions
Thank you for visiting Reflection Living, a premier assisted living facility in Kansas City. We understand that you may have some questions about our services, amenities, and more. Below, we have provided answers to some of the frequently asked questions:
1. What sets Reflection Living apart from other assisted living facilities?
At Reflection Living, we pride ourselves on providing a unique and unparalleled experience for our residents. Our dedicated team of caregivers is committed to delivering personalized care, ensuring each resident feels right at home. With our luxurious amenities, comfortable living spaces, and engaging activities, we create a warm and welcoming environment that promotes overall well-being.
2. What types of services do you offer?
Reflection Living offers a range of services to cater to the individual needs of our residents. From assistance with daily activities, such as bathing, dressing, and medication management, to regular housekeeping and laundry services, we strive to make life easier for our residents. We also provide delicious and nutritious meals prepared by our in-house chef, transportation services for medical appointments, and engaging social and recreational activities.
Assisted Living
1. How do I know if assisted living is the right choice for my loved one?
Assisted living can be the ideal solution for seniors who want to maintain their independence but require assistance with daily activities. If you notice that your loved one is struggling with tasks such as personal grooming, housekeeping, or managing medications, it may be time to consider assisted living. Our compassionate team conducts thorough assessments to determine the level of care needed and design personalized care plans accordingly.
2. Can residents personalize their living spaces?
Absolutely! We believe in creating a home-like atmosphere for our residents, and personalization is encouraged. Each resident is welcome to bring their own furniture, decorations, and cherished belongings to make their living space truly their own. Our staff is always available to assist with the arrangement and set-up of personal items.
Memory Care
1. What is memory care, and why is it important?
Memory care is a specialized form of care designed for individuals with memory-related disorders, such as Alzheimer's or dementia. At Reflection Living, we have a dedicated memory care unit where our highly trained staff provides round-the-clock support and engages residents in targeted therapeutic activities. Our goal is to provide a safe and stimulating environment that promotes cognitive function and enhances quality of life.
2. How does Reflection Living ensure the safety of residents with memory impairments?
Reflection Living prioritizes the safety and well-being of all our residents, especially those with memory impairments. Our memory care unit is equipped with secure entrances and exits, preventing wandering and ensuring a secure environment. We also have 24/7 monitoring systems, trained staff to assist with medication management, and carefully designed layouts to minimize confusion. Our compassionate caregivers receive specialized training in dementia care, ensuring they can effectively handle any situation that may arise.
Amenities
1. What amenities does Reflection Living offer?
Reflection Living is proud to offer a wide range of amenities that contribute to our residents' comfort and well-being. Some of our key amenities include:
Beautifully landscaped grounds: Our community features well-maintained gardens, walking paths, and scenic outdoor areas for residents to enjoy.
Fitness center: We have a fully equipped fitness center with exercise equipment tailored to seniors' needs, promoting an active and healthy lifestyle.
Restaurant-style dining: Residents can savor delicious meals prepared by our talented chef in our elegant dining area.
Social and recreational activities: We offer a diverse range of activities, including art classes, group outings, and live entertainment, fostering a sense of community and engagement.
Spa and salon services: Our residents have access to on-site salon services, where they can pamper themselves and enjoy some self-care.
2. Can family members visit the community?
Absolutely! We encourage family involvement and understand the importance of maintaining connections with loved ones. Our community is open to family members, and we have designated areas where residents and their families can spend quality time together. We also organize family events and gatherings to further promote a sense of togetherness.
Pricing and Availability
1. How much does assisted living or memory care at Reflection Living cost?
Each resident's cost will depend on their individual care needs and the chosen living arrangement. We offer personalized care plans, and our team conducts a thorough assessment to determine the appropriate level of care. For detailed pricing information, please contact our friendly staff who will be happy to assist you.
2. How can I check the availability of rooms at Reflection Living?
To check the availability of rooms at Reflection Living, we recommend contacting our team directly. Our staff can provide you with the most up-to-date information on room availability, pricing, and any ongoing promotions or offers.
Contact Us
If you have any additional questions or would like to schedule a visit to Reflection Living, please feel free to reach out to us. Our dedicated team is here to assist you and provide the information you need. We look forward to welcoming you to our community!
Reflection Living
Address: 1234 Main Street, Kansas City, MO 12345
Phone: 555-123-4567
Email: [email protected]