Welcome to Reflection Living: Senior Living Amenities
Aug 24, 2021
Senior Living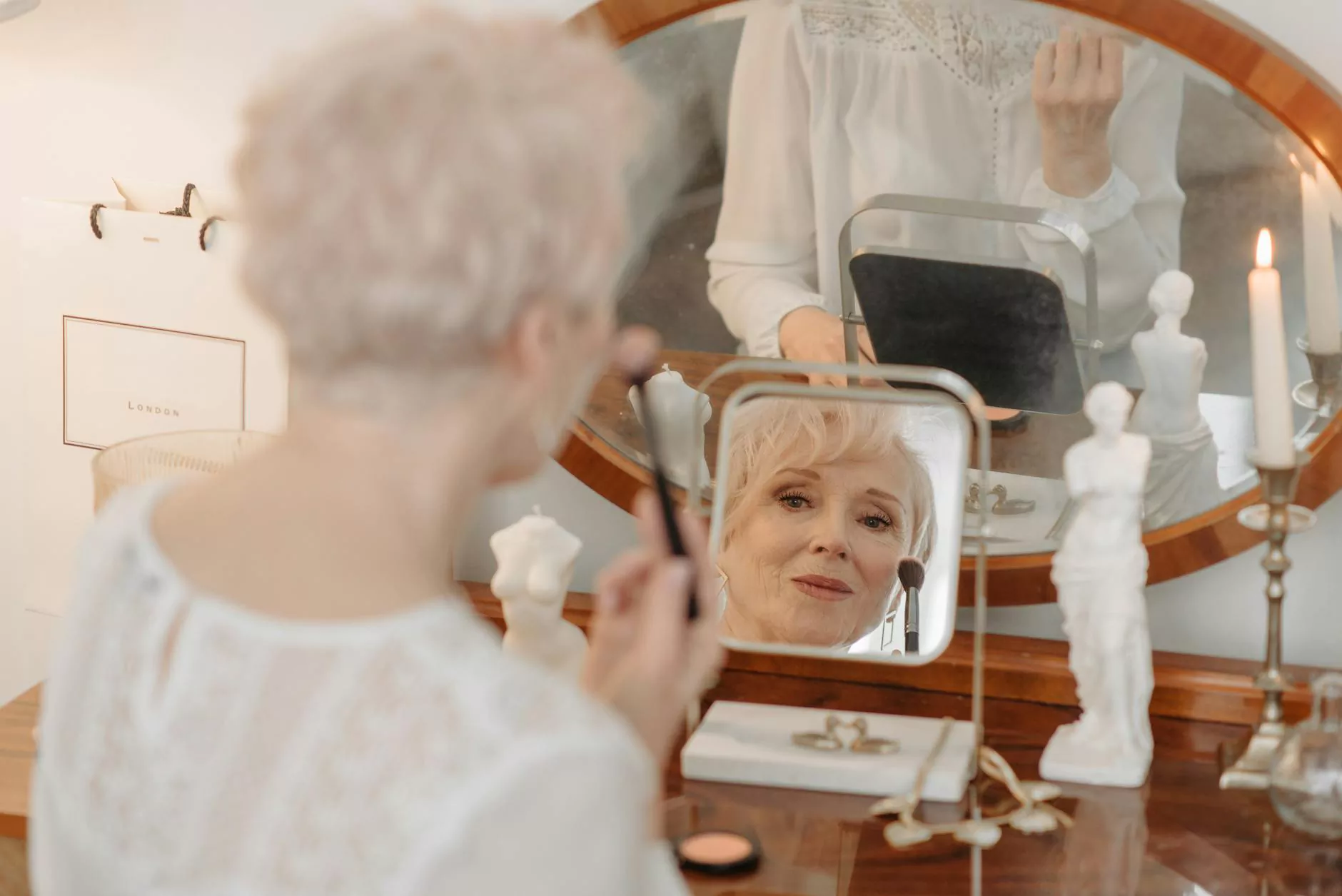 Enhancing Senior Living with Exceptional Amenities
At Reflection Living, we understand the importance of creating a comfortable and enjoyable environment for our senior residents. Our dedication to providing exceptional amenities is at the core of our commitment to their well-being.
Well-Appointed Accommodations
Our senior living community offers a variety of well-appointed accommodations designed to meet individual needs and preferences. From spacious private apartments to cozy shared rooms, we ensure comfort, privacy, and independence. Each accommodation is thoughtfully designed with safety features and convenient accessibility in mind.
Beautiful Outdoor Spaces
As part of our commitment to enriching the lives of our residents, we have meticulously landscaped outdoor spaces. Our beautiful gardens, walking paths, and scenic courtyards provide a serene and peaceful atmosphere for relaxation or socializing with fellow residents. Take a stroll, read a book, or simply enjoy the fresh air in our tranquil outdoor areas.
Restaurant-Style Dining Experience
We believe that dining is an important aspect of senior living. Our community offers a restaurant-style dining experience where residents can savor delicious and nutritious meals prepared by our skilled culinary team. We take pride in tailoring our menus to accommodate dietary restrictions and personal preferences, ensuring a delightful dining experience for everyone.
Engaging Activities and Entertainment
At Reflection Living, we believe that an active and social lifestyle is essential for overall well-being. Our community offers a wide array of engaging activities and entertainment options to keep residents stimulated and engaged. From fitness classes and arts and crafts sessions to live music performances and guest speakers, there is always something exciting happening at our senior living community.
24/7 Personalized Care and Support
We take pride in the personalized care and support we provide to our residents. Our dedicated team of caregivers is available 24/7 to assist with daily activities, medication management, and any other individual needs. We understand that everyone's care requirements are unique, and we strive to create a supportive environment that promotes independence and well-being.
Health and Wellness Services
Reflection Living is committed to supporting the health and wellness of our residents. We offer a range of health services, including regular health assessments, medication monitoring, and coordination with healthcare professionals. Additionally, we provide access to on-site rehabilitation and therapy services to help residents maintain optimal physical and mental well-being.
Transportation Services
We understand that maintaining an active and vibrant social life is important to our residents. Our community offers transportation services to ensure easy access to medical appointments, shopping centers, cultural events, and various outings. Our reliable and friendly drivers provide safe and comfortable transportation, allowing residents to remain connected with the surrounding community.
Pet-Friendly Environment
We know that pets can be an important part of our residents' lives. Reflection Living welcomes well-behaved pets, understanding the companionship and love they bring. Our senior living community is designed to accommodate pets so that residents can continue to enjoy the company of their beloved furry friends.
Embracing Technology for Connectivity
Reflection Living incorporates modern technology to enhance connectivity and convenience for our residents. High-speed internet access is available throughout our community, allowing residents to stay connected with loved ones through various communication platforms. Additionally, we provide regular technology workshops to help residents harness the benefits of technology for personal enrichment.
A Supportive Community
More than just a place to live, Reflection Living fosters a warm and supportive community. Our residents have the opportunity to build meaningful friendships and create lasting memories through shared experiences. We encourage an inclusive and social environment where residents feel a true sense of belonging and find support from both our dedicated staff and fellow residents.
Contact Reflection Living Today
We invite you to experience the exceptional amenities and compassionate care offered at Reflection Living. Contact us today to schedule a personal tour and discover why our senior living community is the perfect place to call home.
Well-Appointed Accommodations
Beautiful Outdoor Spaces
Restaurant-Style Dining Experience
Engaging Activities and Entertainment
24/7 Personalized Care and Support
Health and Wellness Services
Transportation Services
Pet-Friendly Environment
Embracing Technology for Connectivity
A Supportive Community