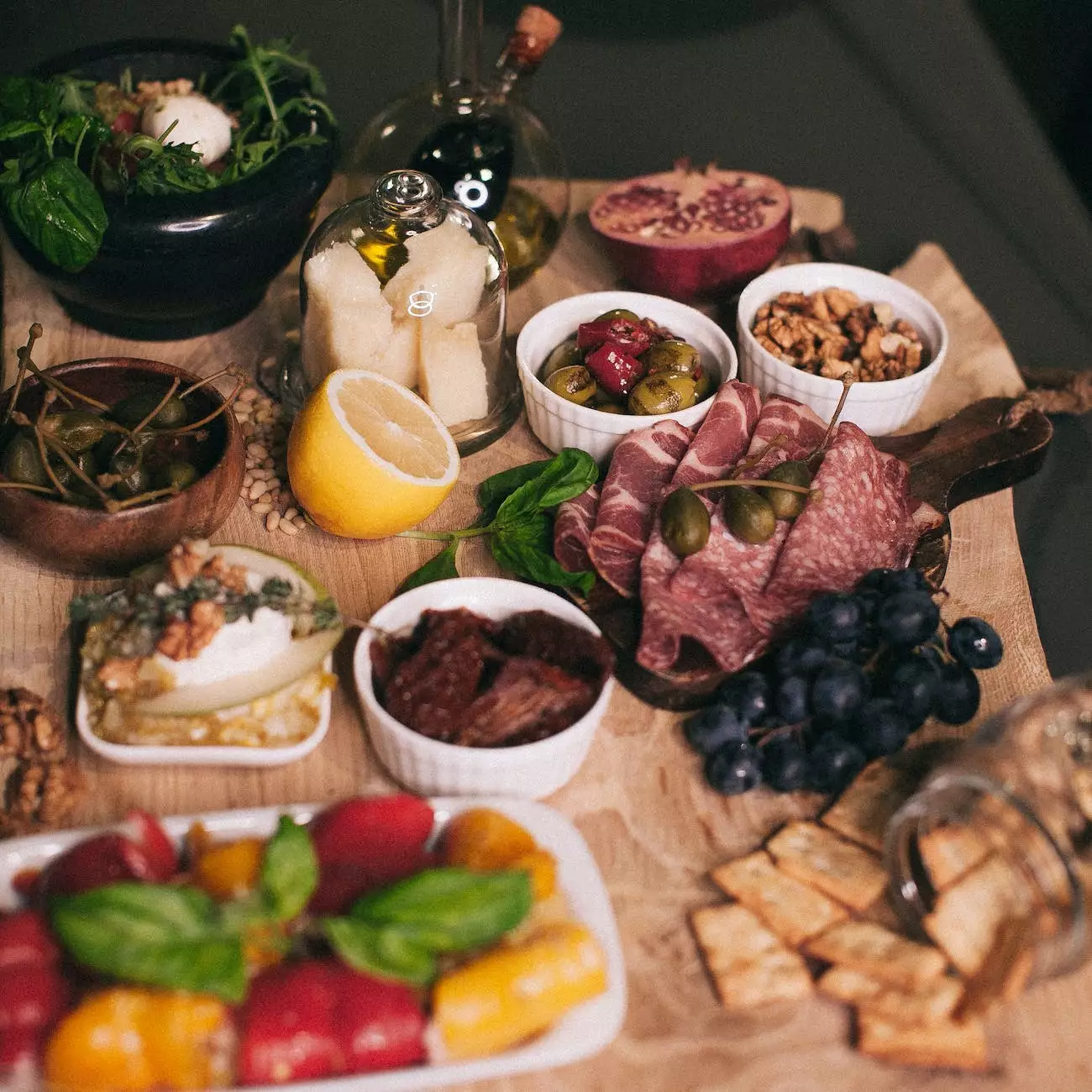 Why Choose Reflection Living
Reflection Living understands the importance of healthy and delicious food. Our team of passionate chefs and nutritionists have created an exclusive collection of 7 veg sensational recipes that will revolutionize your dining experience. Whether you are a vegetarian, vegan, or simply looking to incorporate more plant-based meals into your diet, our recipes are designed to cater to your unique dietary needs.
The Benefits of a Veg Sensational Diet
A veg sensational diet offers numerous health benefits. It is packed with essential nutrients, vitamins, and minerals that support overall well-being. By consuming a variety of vegetables, you can improve digestion, boost your immune system, and reduce the risk of chronic diseases such as heart disease and certain types of cancer. Additionally, a veg sensational diet is environmentally friendly and promotes sustainable living.
Explore Our 7 Veg Sensational Recipes
Recipe 1: Heavenly Quinoa Salad
Indulge in the refreshing flavors of our Heavenly Quinoa Salad. This recipe combines protein-rich quinoa, crisp vegetables, and a zesty dressing to create a satisfying and nutritious meal. It's a perfect option for a light lunch or a side dish for your main course.
Recipe 2: Mushroom Stir-Fry Delight
Experience the umami goodness with our Mushroom Stir-Fry Delight. This recipe features a medley of mushrooms, vibrant bell peppers, and aromatic spices. It's a quick and flavorful dish that will leave your taste buds wanting more.
Recipe 3: Stuffed Bell Peppers Fiesta
Get ready for a burst of flavors with our Stuffed Bell Peppers Fiesta. These vibrant bell peppers are stuffed with a mouthwatering mixture of quinoa, black beans, corn, and spices, then baked to perfection. It's a wholesome and visually appealing dish that will impress your guests.
Recipe 4: Spinach and Chickpea Curry
Warm up your soul with our Spinach and Chickpea Curry. This comforting dish combines nutrient-packed spinach, protein-rich chickpeas, and a blend of aromatic spices. Serve it with fluffy rice or warm naan bread for a truly satisfying meal.
Recipe 5: Roasted Vegetable Medley
Enjoy the natural sweetness of oven-roasted vegetables with our Roasted Vegetable Medley. This recipe features a colorful mix of seasonal vegetables, drizzled with olive oil and sprinkled with herbs. It's a versatile dish that can be served as a side or used as a base for other creations.
Recipe 6: Cauliflower Rice Buddha Bowl
Elevate your bowl game with our Cauliflower Rice Buddha Bowl. This low-carb and nutrient-rich recipe include cauliflower rice, a variety of fresh vegetables, and your choice of plant-based protein. It's a well-balanced meal that will leave you feeling nourished and satisfied.
Recipe 7: Vegan Chocolate Avocado Mousse
Indulge your sweet tooth guilt-free with our Vegan Chocolate Avocado Mousse. This decadent dessert is made from ripe avocados, cocoa powder, and a touch of sweetness. It's rich, creamy, and a perfect way to end your veg sensational meal.
Start Your Veg Sensational Journey Now
At Reflection Living, we believe that eating well should never be a compromise on taste. Our 7 Veg Sensational Recipes are designed to be easy-to-follow, packed with nutrients, and bursting with flavor. Whether you are a seasoned chef or a beginner in the kitchen, our recipes will inspire you to create wholesome and delicious meals.
Don't miss out on the opportunity to embrace a veg sensational lifestyle. Visit our website today and explore our collection of recipes. Elevate your dining experience with Reflection Living!
Make Eating Well a Delight
At Reflection Living, we are passionate about helping individuals lead healthier lives. That's why we offer a range of services that go beyond just providing exceptional recipes. Our team of experts is dedicated to empowering you with the knowledge and tools you need to make eating well a lifelong habit.
Your Journey to Healthy Living Starts Here
When you choose Reflection Living, you are choosing a partner in your journey to healthy living. We understand that everyone's dietary needs are unique, and our personalized approach ensures that you receive the support you need. Whether you require assistance with meal planning, nutrition consultations, or have specific dietary restrictions, our team is here to guide you every step of the way.
The Reflection Living Difference
What sets Reflection Living apart is our unwavering commitment to quality. We source the freshest and finest ingredients, ensuring that every dish we create is not only nutritious but also bursting with flavor. Our chefs combine their culinary expertise with a deep understanding of nutrition to create meals that nourish the body and delight the senses.
Discover the Reflection Living Experience
Experience the Reflection Living difference for yourself. Visit our website, browse through our diverse collection of 7 veg sensational recipes, and unlock a world of healthy and delicious possibilities. Join us on this exciting journey to eating well and discover just how good healthy food can taste.