Reflection Living: Legend Senior Living Promotes Wendy Dotson to Corporate Sales Specialist
Sep 13, 2021
Staff News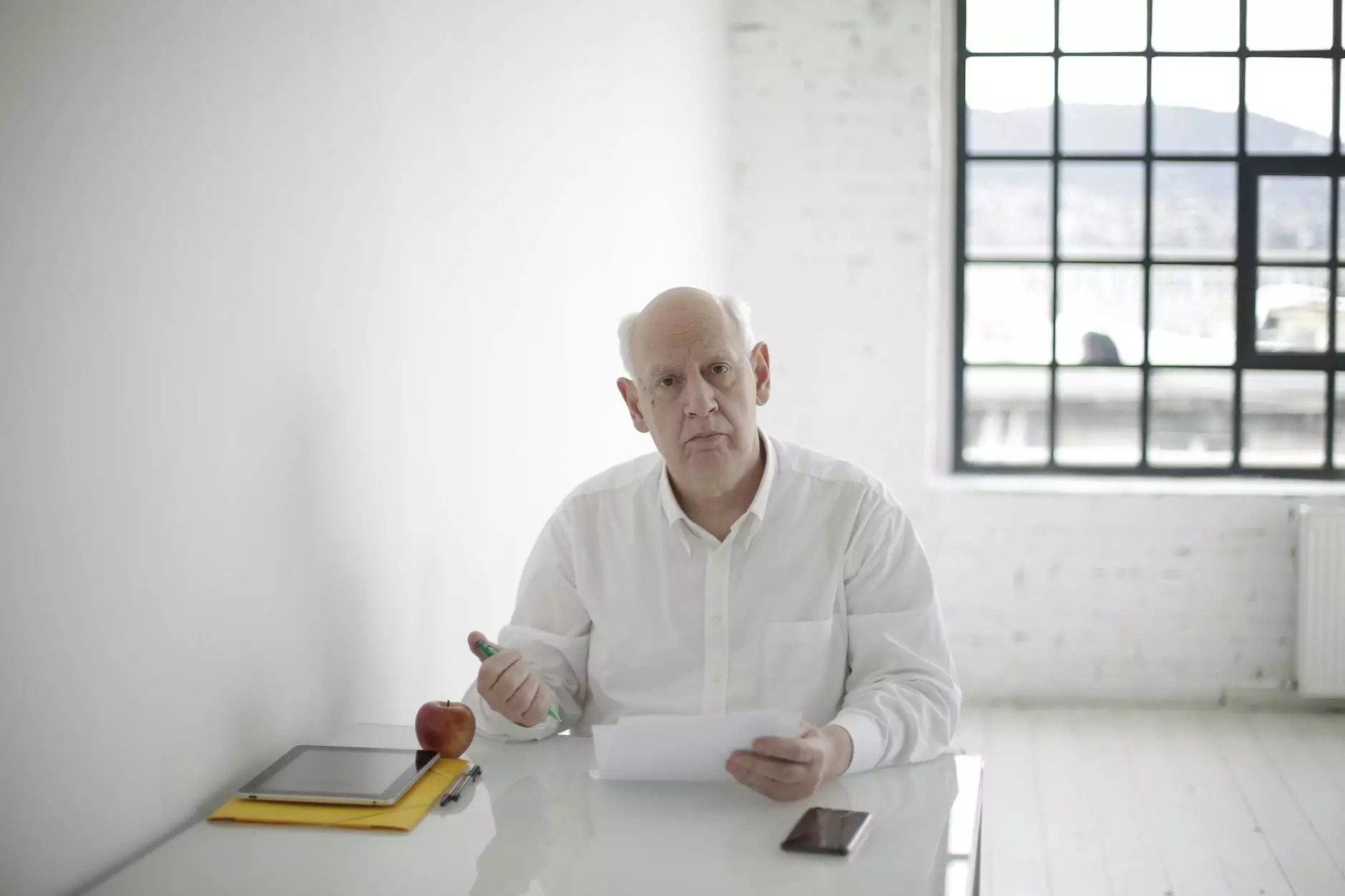 Welcome to Reflection Living, your trusted source for the latest news and updates in the senior living industry. In this press release, we're excited to announce the promotion of Wendy Dotson to the role of Corporate Sales Specialist at Legend Senior Living. With this significant development, our team is dedicated to providing exceptional care and services to seniors and their families. Let's dive into the details of this exciting promotion and Wendy Dotson's expertise in the senior living industry.
Overview of Wendy Dotson's Promotion
Legend Senior Living, a leading provider of senior living communities, has recently promoted Wendy Dotson to the role of Corporate Sales Specialist. With her deep understanding of the senior living industry and exceptional sales skills, Wendy is the perfect fit for this important position. Her dedication and commitment to providing compassionate care and outstanding service to seniors make her an invaluable asset to Legend Senior Living.
As a Corporate Sales Specialist, Wendy will work closely with the executive team, community directors, and sales teams across different Legend Senior Living communities. Her main responsibility will be to develop and execute strategic sales initiatives that will drive occupancy and revenue growth. Wendy's extensive experience in sales and exceptional interpersonal skills will enable her to build strong relationships with prospective residents and their families, ensuring they receive the highest level of personalized attention and support.
Wendy Dotson: A Leader in the Senior Living Industry
Wendy Dotson brings with her a wealth of experience and knowledge in the senior living industry. Having worked in various leadership roles within Legend Senior Living, she has actively contributed to the success and growth of the organization. Her vast understanding of the unique needs and preferences of seniors, combined with her unmatched sales expertise, has made her a trusted professional in the industry.
Throughout her career, Wendy has developed a strong reputation for her exceptional ability to connect with seniors and their families. She takes a personalized approach to understand their specific requirements and aspirations, ensuring they find a senior living community that perfectly suits their lifestyle. Wendy's dedication, compassion, and deep commitment to providing superior care have been instrumental in enhancing the lives of countless seniors across our communities.
Commitment to Excellence in Senior Living
At Reflection Living, we pride ourselves on our unwavering commitment to excellence in senior living. With Wendy Dotson's promotion to Corporate Sales Specialist, we reinforce our dedication to providing exceptional care, comfort, and support to all of our residents. Wendy's vast knowledge and expertise will further enable us to deliver personalized solutions and create an environment where seniors can thrive.
Our team at Reflection Living understands the unique and evolving needs of seniors, and we continually strive to exceed their expectations. Through innovative programs, luxurious amenities, and a compassionate approach, we ensure that our communities are the ideal place for seniors to call home. With Wendy's leadership and commitment to excellence, we are confident that Legend Senior Living will continue to be a premier provider of senior living services.
Contact Reflection Living for More Information
If you would like to learn more about Wendy Dotson's promotion to Corporate Sales Specialist at Legend Senior Living or explore the exceptional senior living options offered by Reflection Living, our team is here to assist you. Contact us today to schedule a visit or request additional information. We look forward to welcoming you and your loved ones to our dedicated communities that prioritize the well-being and happiness of seniors.