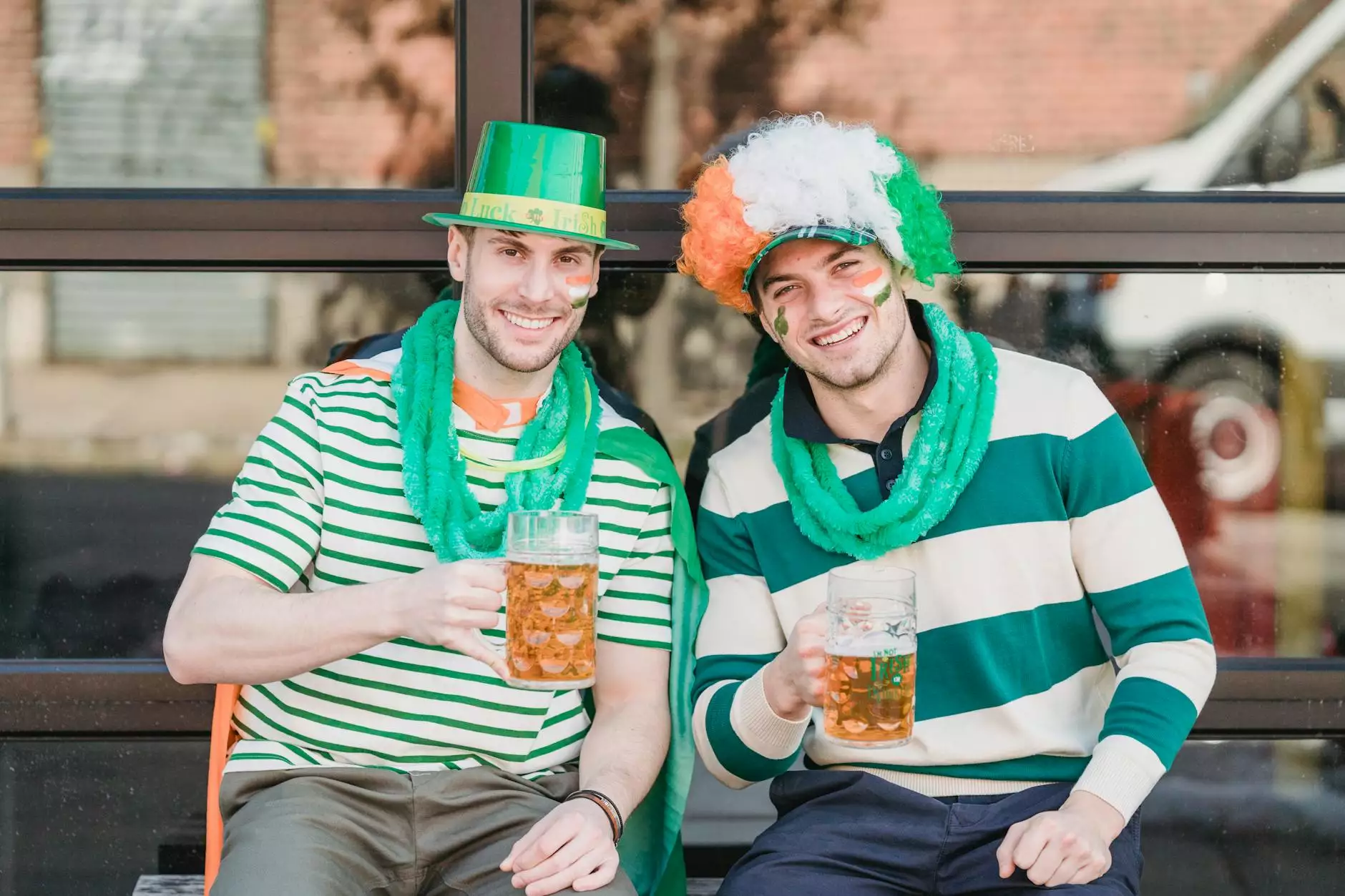 Welcome to Reflection Living, where we strive to make a positive impact in our community through various charitable events. We are excited to announce our upcoming event, the "Luck o' the Irish: Bingo Charity Event", which promises to be an evening filled with fun, laughter, and the spirit of giving back. Join us as we raise funds for a worthy cause while enjoying a delightful game of bingo, incredible prizes, and fantastic entertainment.
Event Details
Date: [Insert Event Date]
Time: [Insert Event Time]
Location: [Insert Event Location]
About the Event
The "Luck o' the Irish: Bingo Charity Event" is a remarkable initiative by Reflection Living to support a local charity. We believe in the power of community and collaboration, and this event provides an opportunity to come together for a common cause. By attending this event, you will not only have a fantastic time but also make a meaningful difference in the lives of those in need.
During the event, participants will have the chance to play a series of exhilarating bingo games. If you have never played bingo before, don't worry! Our friendly and experienced team will guide you through the rules and ensure that you have an enjoyable experience. We will have a variety of bingo games, catering to both beginners and experienced players.
Prizes and Entertainment
At Reflection Living, we believe in rewarding our participants for their support and enthusiasm. We have lined up incredible prizes that you can win throughout the evening. From gift vouchers to exciting experiences, there's something for everyone. Our aim is to make the event not only enjoyable but also rewarding!
In addition to the thrilling games and prizes, we have also arranged for captivating entertainment to enhance your experience. Prepare to be enthralled by live performances, special guest appearances, and much more. We want this event to be an unforgettable evening filled with joy, laughter, and camaraderie.
Support a Worthy Cause
By participating in the "Luck o' the Irish: Bingo Charity Event", you are making a meaningful contribution to our chosen charity. Every penny raised during the event will go towards supporting their vital work in the community. We firmly believe that together, we can make a significant impact and improve the lives of those in need.
Our chosen charity focuses on [Insert Charity Cause]. Through their dedicated efforts, they have positively impacted the lives of numerous individuals and families. By joining us for this event, you are standing with them and showing your support for their mission.
How to Register
Registration for the "Luck o' the Irish: Bingo Charity Event" is now open. Don't miss out on this exceptional opportunity to make a difference while having a fantastic time. To register, please visit our website or contact our event coordinator at [Insert Contact Details]. Limited slots are available, so ensure you secure your spot early!
Conclusion
The "Luck o' the Irish: Bingo Charity Event" is not just a bingo night, but a truly memorable experience that combines the thrill of the game with the joy of supporting a worthy cause. Join us at Reflection Living as we come together to make a positive impact and spread happiness in our community. The countdown has begun, so register now and be a part of this extraordinary event!