Sip in Style: 10 Exquisite Non-Alcoholic Drinks to Prepare Tonight
Aug 10, 2018
Blog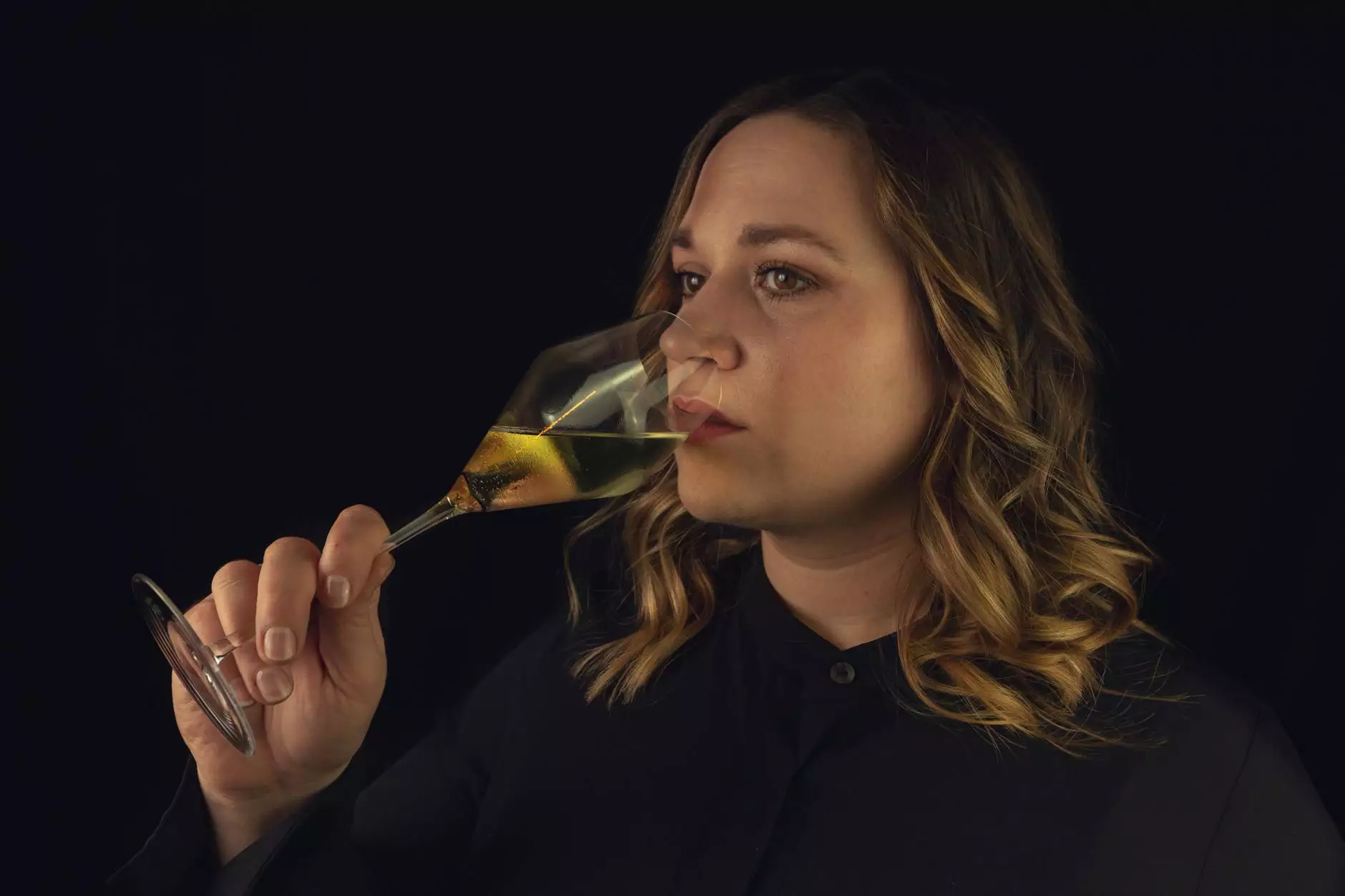 Welcome to Reflection Living's enticing world of non-alcoholic beverages! In this comprehensive guide, we present a curated list of the top 10 exquisite drinks that will elevate your taste experience and allow you to sip in style. We have carefully selected these beverages to ensure a blend of unique flavors, refreshing concoctions, and a touch of elegance. Get ready to indulge your senses in a delightful journey through the world of non-alcoholic drinks!
1. The Sparkling Citrus Spritz
Start your evening with a burst of citrusy refreshment. The Sparkling Citrus Spritz combines zesty lemon, tangy lime, and a hint of grapefruit, topped with sparkling water. This invigorating drink is perfect for cooling down on a warm summer night or lifting your spirits any time of the year.
2. The Berry Breeze Mocktail
Indulge in the vibrant flavors of mixed berries with our Berry Breeze Mocktail. This delightful concoction blends fresh blueberries, juicy strawberries, and tart raspberries, muddled together and topped with a splash of soda water. Take a sip and let the fruity explosion dance on your taste buds.
3. The Minty Mojito Fizz
Experience the classic mojito with a twist of minty freshness. The Minty Mojito Fizz is a delectable combination of muddled fresh mint leaves, lime juice, and a hint of sweetness, all combined with carbonated water. This refreshing beverage will transport you to a tropical paradise in every sip.
4. The Tropical Sunset Mocktail
Escape to a beachfront paradise with the Tropical Sunset Mocktail. This exquisite drink blends the exotic flavors of pineapple, mango, and coconut, mixed with a splash of orange juice and topped with a colorful umbrella. Sip and imagine yourself basking in the warmth of a breathtaking sunset.
5. The Lavender Lemonade
Indulge in a soothing floral twist on a classic beverage with the Lavender Lemonade. This unique drink combines the delicate flavors of fresh lavender flowers with tangy lemonade, creating a perfectly balanced blend of sweet and tart. Take a sip and let the calming aroma awaken your senses.
6. The Raspberry Rose Fizz
Elevate your evening with the elegance of the Raspberry Rose Fizz. This enchanting mocktail combines the sweetness of ripe raspberries with the delicate essence of rose water and a splash of soda. The result is a delightful beverage that will transport you to a world of refined flavors.
7. The Pineapple Ginger Punch
Experience a tropical burst of flavor with the Pineapple Ginger Punch. This invigorating drink blends the tangy sweetness of pineapple with the warming kick of ginger, creating a harmonious balance of flavors. Sip this refreshing beverage and let the tropical vibes transport you to a sunny island.
8. The Cucumber Lime Cooler
Refresh your palate with the crispness of the Cucumber Lime Cooler. This revitalizing mocktail combines the coolness of cucumber with the tangy twist of lime, resulting in a drink that is both hydrating and refreshing. Take a sip and feel the rejuvenating effects of this invigorating beverage.
9. The Blueberry Basil Smash
Embrace the unique combination of sweet and savory with the Blueberry Basil Smash. This captivating mocktail combines the sweetness of ripe blueberries with the aromatic freshness of basil leaves, all muddled together and topped with soda water. Indulge in the delightful fusion of flavors with every sip.
10. The Apple Cinnamon Spiced Punch
Embrace the warmth of the season with the Apple Cinnamon Spiced Punch. This comforting beverage combines the natural sweetness of apple cider with the warm spice of cinnamon, creating a cozy and inviting flavor profile. Sip this drink and let the comforting aromas transport you to your favorite autumn memories.
At Reflection Living, we believe that non-alcoholic drinks can be just as sophisticated and enjoyable as their alcoholic counterparts. We have curated this list of 10 exquisite drinks to cater to those seeking high-end non-alcoholic options that are perfect for any occasion. Whether you're hosting a dinner party or simply looking to enjoy a night in, these beverages will add a touch of elegance and ensure you never compromise on flavor.
Make sure to bookmark this page or save it for future reference, as our list of exquisite non-alcoholic drinks is bound to impress your guests and elevate your own gustatory experiences. Sip in style and indulge in these delectable creations!