Home Finder - Maintenance-Free Senior Living
Oct 4, 2021
Senior Living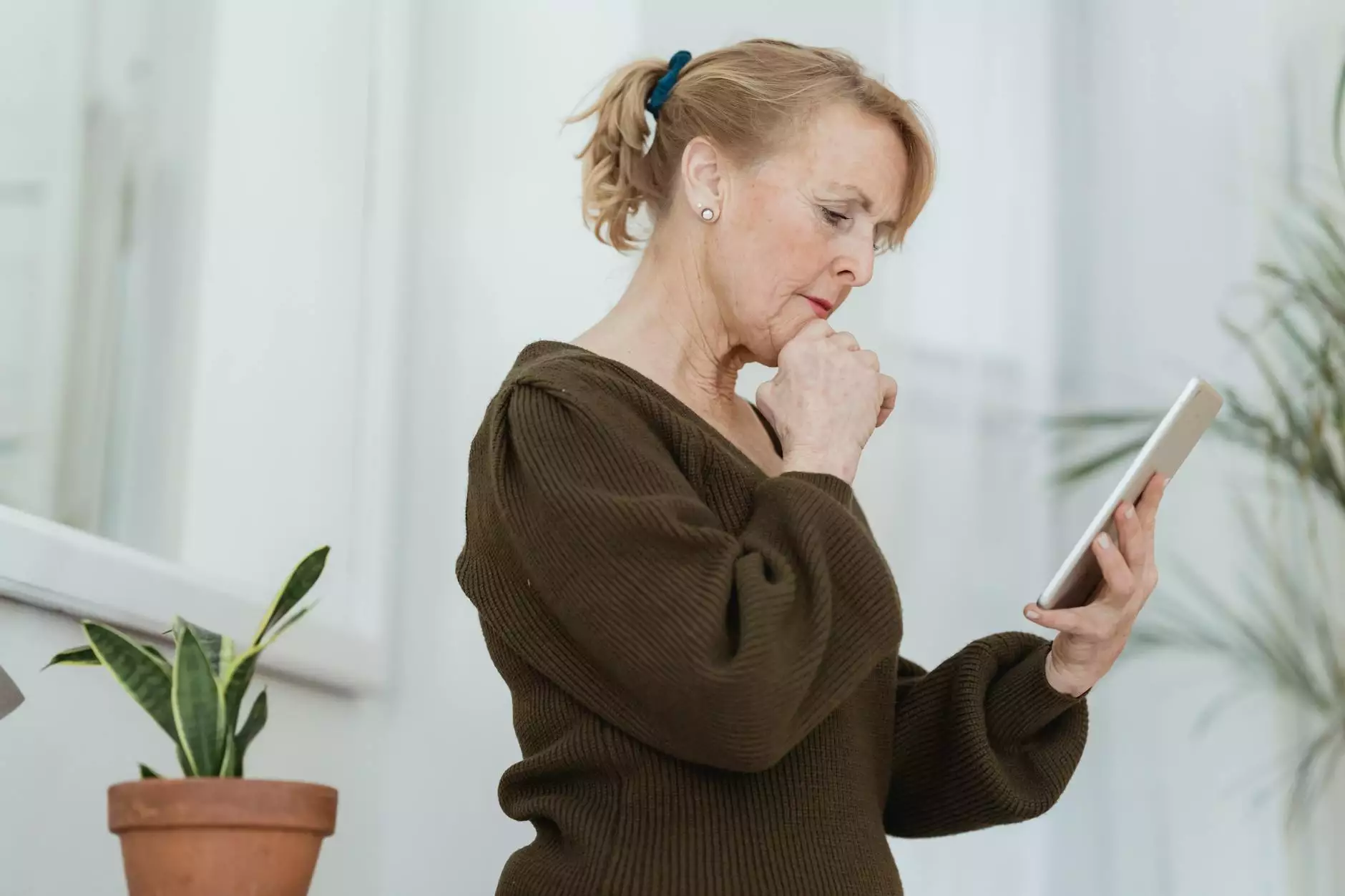 Welcome to Reflection Living, a premier provider of maintenance-free senior living communities. With a strong commitment to providing exceptional care, comfort, and safety, we strive to create enriching environments for our residents.
Discover Your Ideal Home
At Reflection Living, we understand how important it is to find the perfect home for your loved ones. Our Home Finder tool is designed to simplify the process and assist you in finding the ideal senior living community that meets your specific needs and preferences.
Wide Range of Options
With an extensive selection of thoughtfully designed communities, we offer a wide range of options for seniors seeking maintenance-free living. Whether your loved ones require independent living, assisted living, or memory care, we have the perfect community to cater to their unique needs.
Premium Amenities
Our communities are equipped with premium amenities to ensure comfort and convenience. From beautifully landscaped gardens to fitness centers and social spaces, each community is designed to enhance the overall well-being and happiness of our residents.
Exceptional Care and Support
At Reflection Living, we prioritize the health and well-being of our residents. Our dedicated team of trained professionals is committed to providing exceptional care and support, 24 hours a day, 7 days a week.
Skilled Staff
Our communities consist of highly skilled and compassionate staff members who are experienced in senior care. They undergo rigorous training to ensure they have the knowledge and skills necessary to cater to the unique needs of our residents.
Individualized Care Plans
Each resident at Reflection Living receives an individualized care plan tailored to their specific requirements. We believe in providing personalized care that focuses on maintaining dignity, independence, and quality of life for each individual.
Safe and Comfortable Environment
We understand the importance of providing a safe and comfortable environment for our residents. Our communities are equipped with state-of-the-art security measures and emergency response systems to ensure the well-being of our residents at all times.
Thoughtfully Designed Living Spaces
Our living spaces are designed with the comfort and convenience of our residents in mind. Each residence features spacious layouts, accessibility features, and modern amenities to promote a sense of independence and well-being.
Engaging Activities and Events
Staying active and engaged is a crucial aspect of senior living. Reflection Living offers a diverse range of activities and events designed to promote social interaction, mental stimulation, and physical well-being. From group outings to educational seminars and wellness programs, there's something for everyone.
Explore Our Communities
Our Home Finder tool allows you to explore our communities and find the perfect fit for your loved ones. With various locations available, we strive to make the transition to senior living as seamless as possible.
Personalized Tours
We offer personalized tours of our communities, allowing you to experience firsthand the exceptional care and vibrant lifestyle we provide. Our friendly staff will guide you through the various amenities and services, answering any questions you may have along the way.
Contact Us Today
If you're ready to embark on a maintenance-free senior living journey with Reflection Living, our team is here to assist you. Contact us today to schedule a tour or learn more about our communities. Experience the Reflection Living difference!